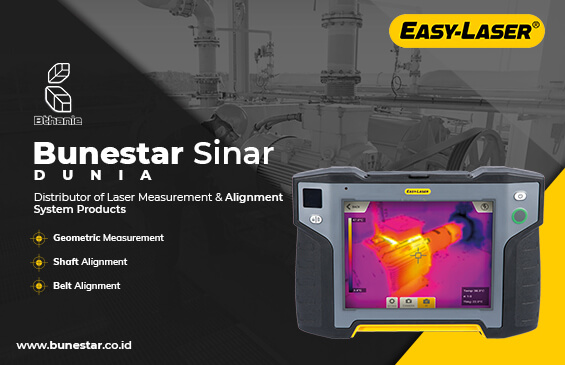 PT. Bunestar Sinar Dunia is a general supplier company for laser measurement systems covering various fields ranging from Oil and Gas, marine, energy production, industry and others. we are the official distributor of Easy Laser in Indonesia, Easy Laser is one of the leading manufacturers of laser measuring and alignment systems in the world, providing various categories of measurement systems ranging from Shaft alignment, Geometrical measurement, Belt alignment, and other products.
We will continue to strive to provide products to meet the needs of the best quality laser measurement systems for industrial companies, especially in Indonesia. We do this so that we are trusted as the main supplier of laser measurement tools from Easy Laser in Indonesia.
With the experience we have, we will provide reliable optimal service and we hope to establish a mutually beneficial cooperative relationship with you.
You need help? Contact us now
You can consult first about the products we offer by contacting us now for free via whatsapp.