Distributor of Laser Measurement & Alignment System Products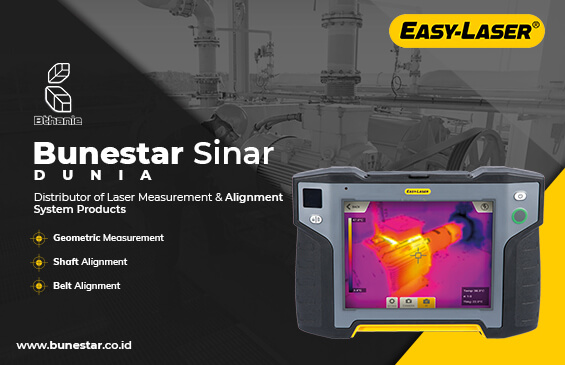 PT. Bunestar Sinar Dunia is a general supplier company for laser measurement systems covering various fields ranging from Oil and Gas, marine, energy production, industry and others. we are the official distributor of Easy Laser in Indonesia, Easy Laser is one of the leading manufacturers of laser measuring and alignment systems in the world, providing various categories of measurement systems ranging from Shaft alignment, Geometrical measurement, Belt alignment, and other products.
We will continue to strive to provide products to meet the needs of the best quality laser measurement systems for industrial companies, especially in Indonesia. We do this so that we are trusted as the main supplier of laser measurement tools from Easy Laser in Indonesia.
With the experience we have, we will provide reliable optimal service and we hope to establish a mutually beneficial cooperative relationship with you.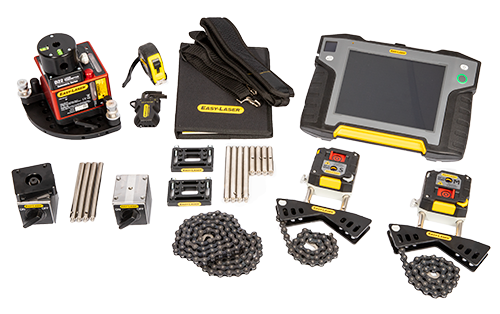 XT770 - Shaft alignment and geo applications
With the Easy-Laser® XT770 you can perform axle alignment of both horizontally and vertically/flange mounted machines.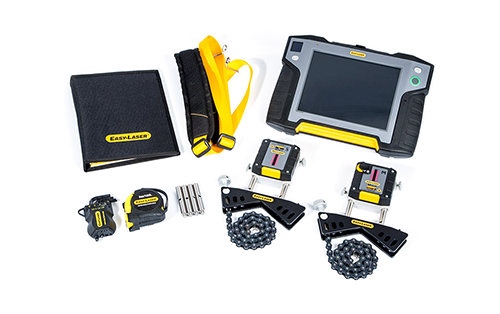 XT440 - Shaft alignment
Easy-Laser® XT440 is our most basic, app based system. Lets you perform all necessary steps of shaft alignment on horizontal and vertically/flange mounted machines.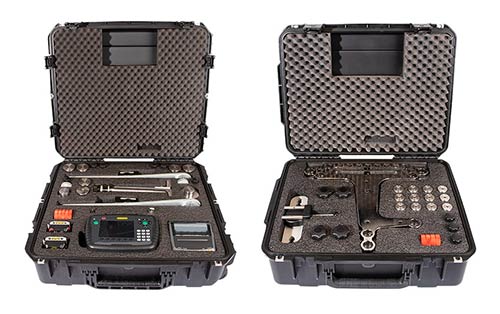 Wind - Shaft alignment
Shaft alignment systems specially developed for alignment of wind turbines.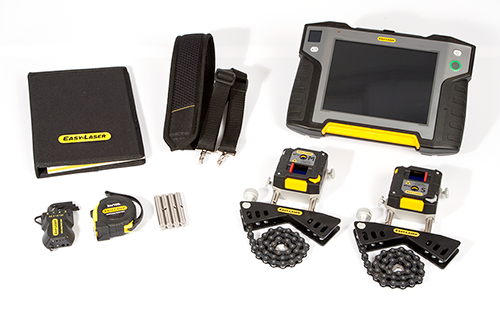 XT660 - Shaft alignment
With the Easy-Laser® XT660 you can handle all the important steps in machine setup and maintenance. let's get this product immediately and consult all your needs now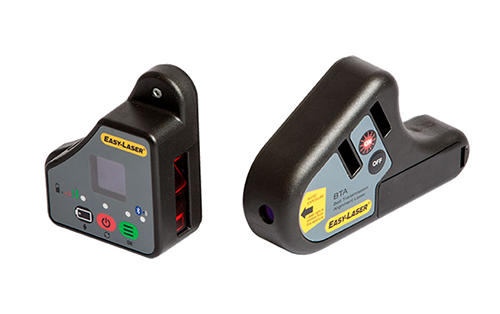 XT190 - Belt alignment
Easy-Laser® XT190 BTA allows accurate and efficient alignment of sheaves/pulleys, and is unique to the market in being able to offer digital read off.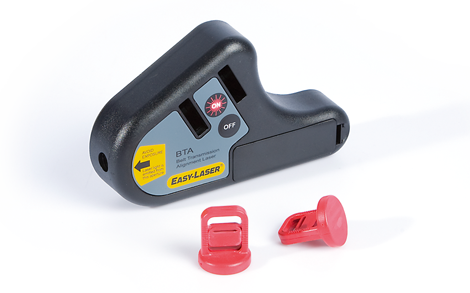 D90 - Belt alignment
Easy-Laser® D90 is installed in a few seconds, and the laser line that is projected on the targets clearly shows how to adjust the machines.


Frequently Asked Questions
Below are various kinds of questions and answers that are often asked by our customers, you will be helped by a list of various questions and find answers as quickly as possible on this page.
Calibration and service, warranty
For normal use, every second year is what we recommend. 
Measurement questions/problems
Make sure you have selected the correct display unit to use with the detector (Series E or XT).

Press  to open the settings view. Use  to move up and down in the menu.
Press  to select XT or E-system.
Confirm with OK .
You need help? Contact us now
You can consult first about the products we offer by contacting us now for free via whatsapp.